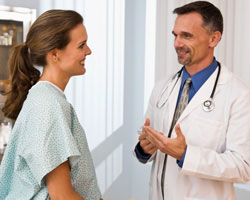 We know that having surgery may make you anxious, nervous, and even frightened. That's why we educate you about your surgery. Our goal is to address any concerns and help you understand exactly what to expect each step of the way.
Please take plenty of time to read through this information, and make notes of anything you don't understand. Give us a call at (208) 453-8668, and we'll be happy to answer or clarify any questions you have.
You can also read through our Patient Education section to learn more about your particular condition or surgery.